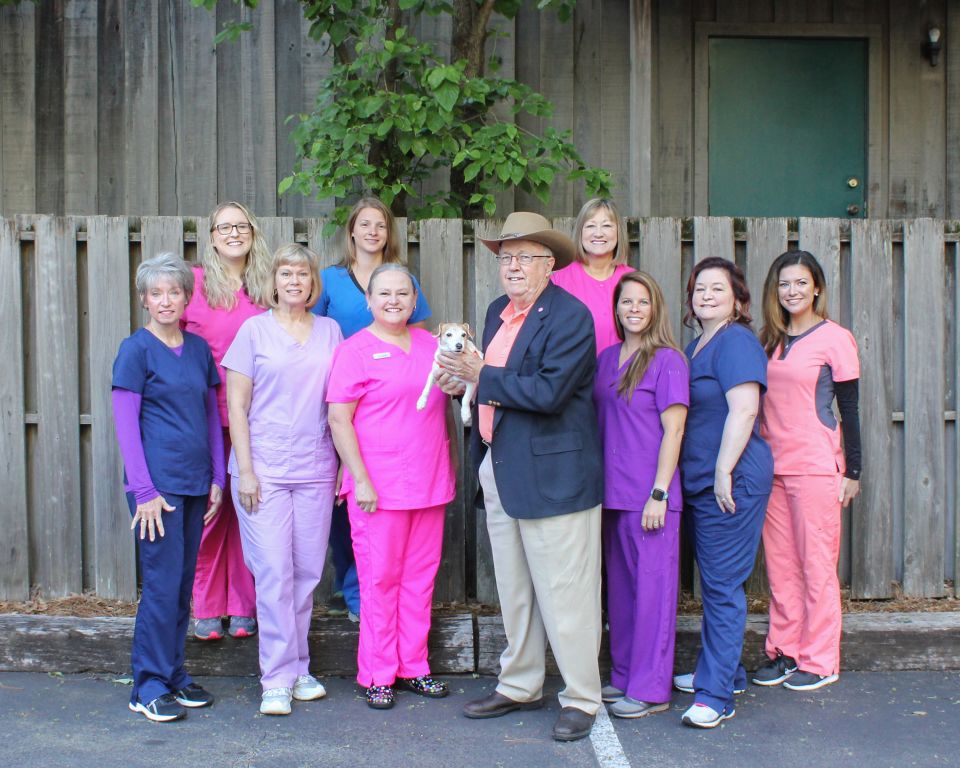 Meet the Doctors
Kenneth W. Carson, DDS
Thomas Gunnar Branham, DMD
Featured Services
Invisalign
Custom-made to straighten your teeth, Invisalign® clear aligners are nearly invisible and made of a proprietary, multi-layer SmartTrack material, which gently shifts your teeth into place over time.
More information
Cosmetic Dentistry
Our team uses the most advanced cosmetic dentistry techniques to improve the aesthetic quality of your teeth and create a beautiful smile you'll love and can proudly show off. Whether you need dental implants or teeth whitening, our goal is to make sure every patient leaves our office with a smile that looks as good as it feels.
More information
About Us
Dental Care of Camden is Your Hometown Dentist in Camden, South Carolina
Welcome to Dental Care of Camden! We are dedicated to providing the Camden area with quality dental services that exceed your expectations. We understand that visiting the dentist can be stressful, so we have designed our facility and procedures with your comfort and ease in mind. Regardless of your reason for visiting, you can rest assured that everyone at Dental Care of Camden, from Dr. Kenneth Carson to our front office staff, hygienists and technicians, will make sure that your dental treatment is as effective, affordable, and pleasant as possible.
Throughout his career, Dr. Carson has been active in professional dental associations as well as civic organizations that enrich his community here in South Carolina. Dr. Carson brings that same dedication to professional excellence and personal service to his patients here in Camden.
Why Choose Us?
Our Team
Your smile is in good hands! Dr. Carson and his team here at Dental Care of Camden have the education and experience to meet all your oral health needs. We are dedicated to maintaining the highest quality of dental care through on-going training and continuing education in the latest techniques and equipment.
Our Atmosphere
At Dental Care of Camden, we designed our office with our patients in mind. By combining a calm atmosphere with the latest technology, we have created a place where our patients receive the level of dental care they need and deserve. The moment you walk in our front door, our team will make you feel comfortable, secure and well cared for. We understand that many people feel anxious about visiting the dentist, but you can be assured that your comfort is our top priority.
Our Philosophy
Because oral health is integral to overall health, Dr. Carson strives to provide the Camden, South Carolina area with dental care that will help you enjoy a bright, beautiful smile for many years. Our dental team will work with you to develop a treatment plan that meets your immediate needs and establish preventative dental care that ensures your smile will last a lifetime!
Dental Services at Dental Care of Camden
At Dental Care of Camden, we offer a wide variety of dental services to meet your oral health care requirements in one convenient location.
Regular Check-Ups and Professional Cleaning
At Dental Care of Camden, we firmly believe that the best dental care is preventative dental care. Our goal is to help you maintain an effective routine for oral hygiene so that you are able to prevent tooth decay and avoid the cost and effort of dealing with cavities and gum disease. You can safeguard your smile with a visit every six months for a professional cleaning and dental exam. The dental team here at Dental Care of Camden can remove stubborn plaque and tartar buildup that regular brushing simply can't handle as well as identify the warning signs of decay and damage that would normally go unnoticed.
Pediatric Dentistry
As you know, children are special people. We do everything we can to make every visit stress free and fun for them. At the same time, we want it to be educational and constructive.
We usually like to begin seeing them when they are two, just to look and make sure things are developing properly. We like to begin treating them when they are three. The first visit is often just a play visit where we familiarize them with our office personnel and the items we use to clean their teeth. If they will allow, we will clean his/her teeth at that first appointment.
We like to see our young patients, ages 3-11, four times a year. Two of these visits will be free. The two paid visits are visits with a hygienist. The two free visits are usually with an assistant but possibly the hygienist or the doctor. We think four times a year is important to help the young patient feel comfortable in a dental setting, to find lesions when they are small, and to clean and apply fluoride to prevent decay. We educate at each of these visits and our hope is that by age 11 your young patient will be proficient at dental hygiene. Until that time, please help your young patient every day-not only with his/her hygiene but also with a diet low in sugar.
Note: If an appointment for a free visit is broken, that appointment is not rescheduled. The next appointment will be a paid appointment in 3 months.
Cosmetic Dentistry
At Dental Care of Camden, we want your smile to look as good as it feels. Our dental team can help you smile with pride by effectively treating problems that range from discoloration to misalignment.
Teeth Whitening Take Home Trays
Even the most carefully treated white teeth can fade over time or become discolored as the result of diet, personal habits, or aging. Now, you can achieve a dazzling smile with a customized teeth-whitening kit that utilizes personalized trays and a powerful gel that you apply yourself in the comfort and convenience of your own home.
Invisalign
Dental Care of Camden is proud to be your Invisalign provider in Camden, South Carolina. Invisalign is an innovative alternative to traditional teeth straightening methods such as metal braces. Instead of repeated trips to an orthodontist, your teeth are gradually shifted into their optimal position by a series of custom-made clear aligners that are virtually invisible, comfortable to wear, and easily removed to accommodate activities such as eating or sports. Working adults are able to maintain a professional appearance and enjoy the dramatic improvement of properly aligned teeth without feeling self-conscious.
Composite Resin and Porcelain Veneers
If you are unhappy with chipped, slightly crooked, misshapen, or discolored teeth, dental veneers may be right for you. Veneers are an ideal alternative to minor orthodontic treatment and are permanently bonded to provide you with a beautiful smile for many years to come. Dental veneers can also provide relief from the tooth pain associated with worn enamel.
Comfort Dentistry
Regardless of how meticulous you are about your oral health care, problems can always occur. Whether the cause is physical trauma or untreated decay, Dr. Carson and his team will work with you to find the dental treatment option that is perfectly suited to your individual oral health needs.
We want you to be well informed about your dental treatment options so that you will be satisfied with your care. Dr. Carson is dedicated to providing the people of Camden, South Carolina with dental services that are effective, affordable, and convenient.
If you are unsure if we provide a particular service to meet your individual need, please do not hesitate to call us for further inquiry; we are happy to answer any questions you may have.
Innovative Dental Care Technology
Here at Dental Care of Camden, Dr. Carson utilizes the most advanced, up-to-date technology in order to diagnose and treat dental problems with the highest level of accuracy and effectiveness. You no longer have to deal with time-consuming, traditional dental x-rays. Instead, we use non-invasive, painless equipment to instantly produce high-resolution dental images that allow our dentist to identify problems such as tooth decay, worn enamel, gum disease, or micro-fractures that would normally remain undetectable and untreated.
Schedule Your Appointment Today!
Don't wait another moment to see Dr. Carson and the dental team at Dental Care of Camden! Call us at 803-432-4202 to schedule your visit and start enjoying your ideal smile!